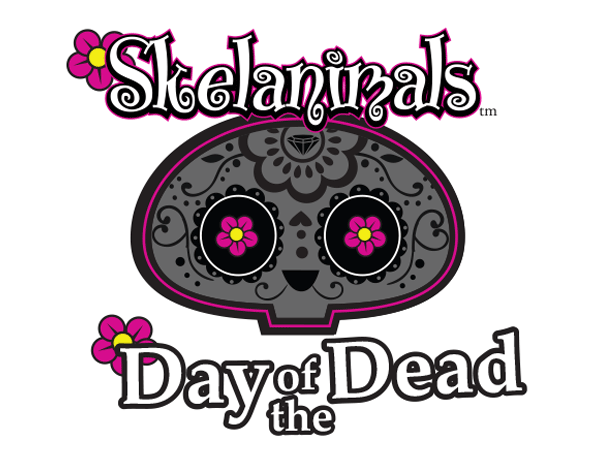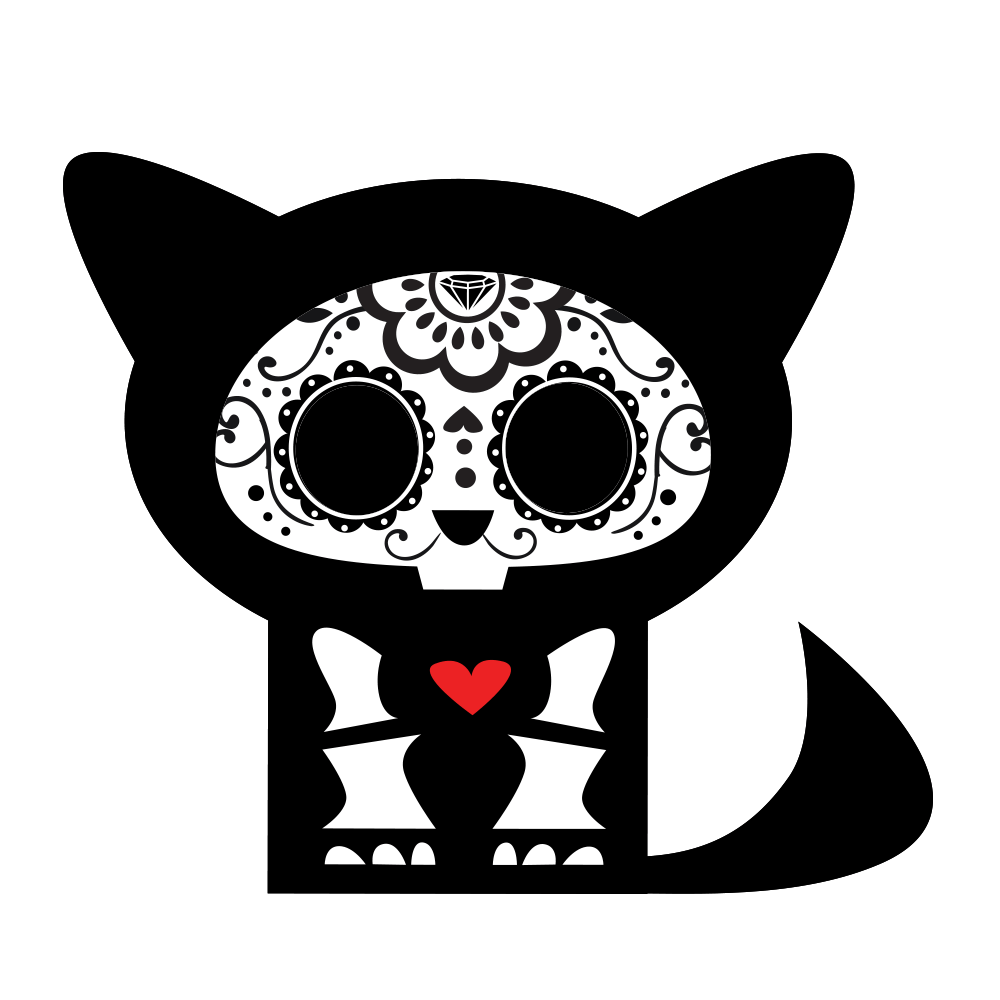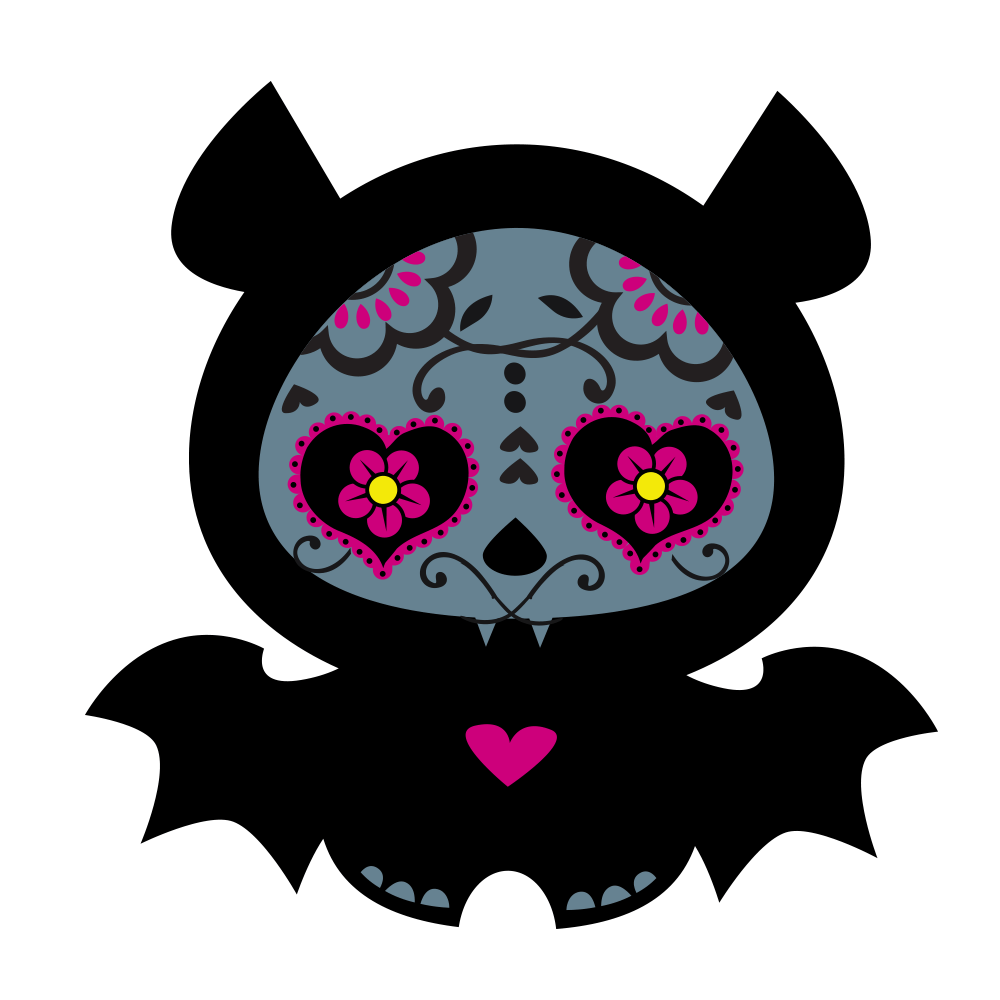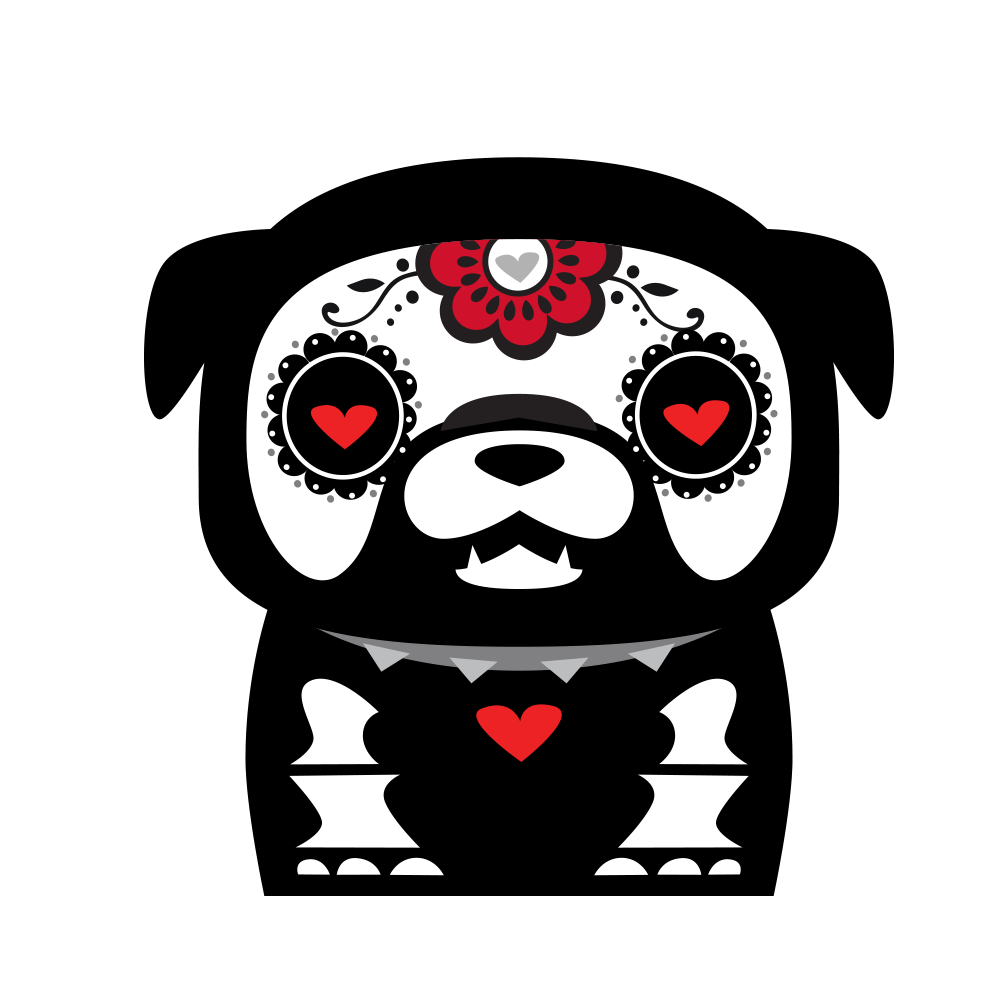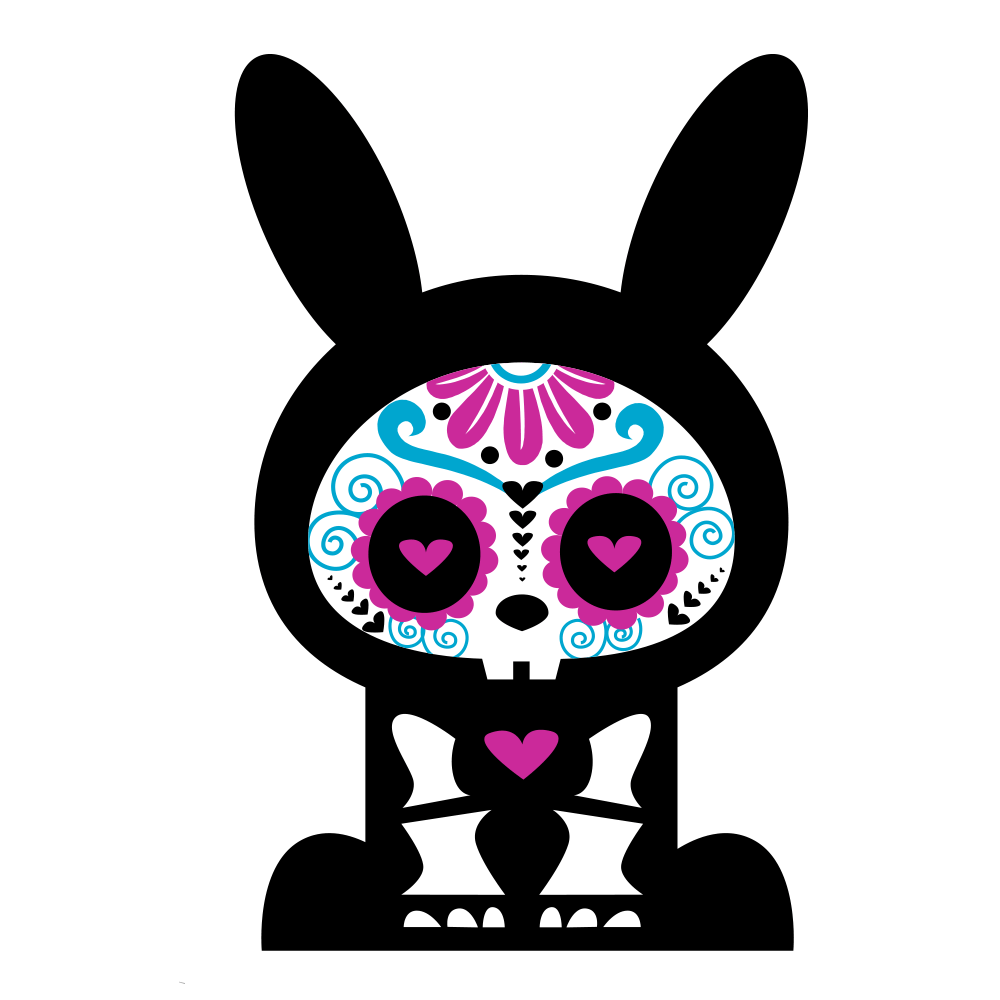 Dressed up for their fancy day of the dead celebrations introducing Skelanimals Day of the Dead.This was a dream project, and a financial success for the company Skelanimals. Working with the Skelanimals Creative Director and using the existing Skelanimals core characters, I designed these elaborate illustrations.
Drawing from my Mexican heritage and being an ardent fan of this holiday, this project was simply perfect because I grew up with lots of practice with Sugar Skull makeup, later expanding to velvet paintings in this iconography. The decked out cuties were quickly distributed to licensees. Product applications ranged from apparel to stationery.
Toynami – Skelanimals plush series came out in 2012 and they are slayin' it! What a huge success for this collaboration, it is in its 4th run!!
!Viva Dia de Los Muertos!